Laser surface cleaning machine

New Cleaning Machine Wattsan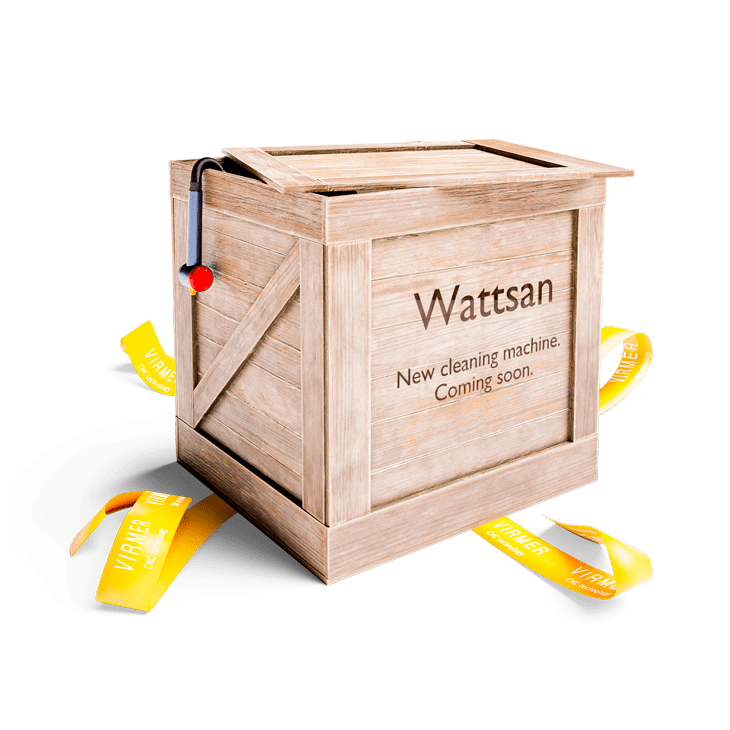 Purchase procedure
Equipment selection

We assist you in making your choice of a machine matching your needs

Sending invoice

We agree on the complete set of the machine and sending the invoice with the final cost of the equipment.

Payment

In full if the machine is in stock. 50% in advance 50% at the delivery if the machine is not in stock.

We check the machine

The 3 step quality control: at the Wattsan factory, at our warehouse in the Netherlands, before the delivery.

Delivery or pick-up

Either a transport company or you pick up the machine from our warehouse.

Launching equipment

We are here to assist you whenever you need support.
Technical characteristics
Ask questions
Laser cleaning removes corrosion, rust, oil film, paint-and-lacquer coatings, scale, carbon deposits, oil depositions, electroplating coatings, adhesive coatings, and organic deposits.

Compared to mechanical and chemical methods, this method is not traumatic – it does not imply human contact with the treated surface, and is environmentally friendly – there are no toxic vapors. The risk of damaging the metal from which you remove rust or paint is also eliminated.

There are a few basic parameters that affect the choice when buying the laser cleaning machine, namely: pulsed or continuous mode of radiation, power of laser head, type of cooling, laser cleaning functionality, and requirements to the supplier. First of all, it is necessary to decide which tasks will prevail – delicate cleaning or handling with gross contaminations and deposits. This determines which type of radiation to choose – pulsed or continuous.

The service life of the laser emitter is up to 100 000 hours, which is 30 years of continuous operation 8 hours a day, 5 days a week.

Laser cleaning machine performs its main functions fast and allows you to save time on dismantling. Therefore, laser cleaning is 6-8 times faster than chemical cleaning methods.